Okay I started this thread so we can share and bring to other users attention very strange out of the norm video game characters. These characters might be unusal because of their appearence, their personality or just becuase they are unusal all together.

The character I am going to introduce to you is from a fighting game series called Guilty Gear:
Her name is Dizzy: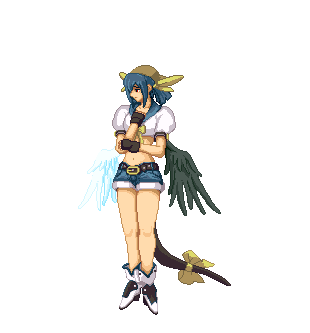 Take a look at her......
See what I mean she has a tail and two wings her wings are also alive and can talk, yet physically she appears as a normal person. Personality wise she is definitly not a fighting character she is very shy and timid yet trouble seems to follow her. Also her attacks are very powerful when she has had enough she just unleashes her deadly moves and usually wins the fight. But yeah Dizzy is one very Unusal and Unique Video Game character.
Whats do yous reckon and any that you know of?
Last edited by Lucas on Thu Jan 1, '09, 6:48 am, edited 1 time in total.