Everyone is doing it so I'll include myself too. Just a recap of all the fan art I posted over the year gone by plus another one I forgot about. I've never really been one to colour sometimes I make exceptions though, sadly none of these works will be coloured.
The Corruption of Lashiec – Lashiec embraces his tormenting change to become one with evil.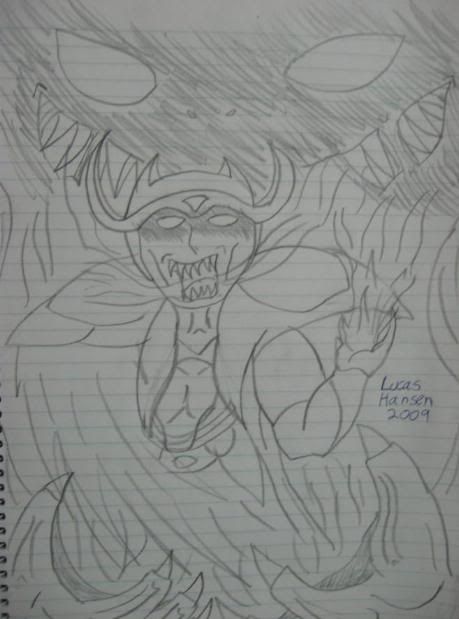 Profound Cuteness - This is the Profound Darkness on a cuter level. See she's not so evil.

Modified Mieu – I never got around to showing this one so here it is now. It's just Mieu with a little inspiration from CASTs in the newer Phantasy Star games. Oh and with big claws. I added in PS1 enemies with EXP for a different touch.